Taking the dog out can be a tedious task. Fur children can be the epitome of need, with their bathroom habits, exercise routines, and erratic sunbathing.  If the barrier between the outdoors and the indoors is wholly dependent on you, you're likely spending a lot of your day opening and closing doors.
Why consider installing a pet door in your home?
There are a variety of benefits for pet and homeowner alike:
The pet door allows unfettered access in and out of the house, or just to certain areas of the house.
It enables a homeowner to be gone for longer stretches of time without worrying that the dog has access to the outdoors when it needs to relieve itself.
Dog doors allow the pet greater access to explore, play, and exercise, making for a happier, freer animal.
He or she will have more places to hide and shelter, in case of danger or hazards such as weather.
It also provides wider demarcation of protection again other animals, both domestic and wild.  There is mutual protection for both pet and person from visitors, deliverymen and salespeople.
They can also save owners damage and expense, as it significantly decreases the likelihood that a restless or frustrated pet will chew on furniture or have accidents within the house.
Ultimately, of course, pet doors are all about safety, for both you and your pet.  It's a great stress reliever for humans and animals alike.
Help your animals enjoy the spring and independence by installing a pet-friendly door.
No matter what your entryway situation is, whether it be a screen door, a sliding door, a wood door… even a storm door with pet door is possible.  Explore your options: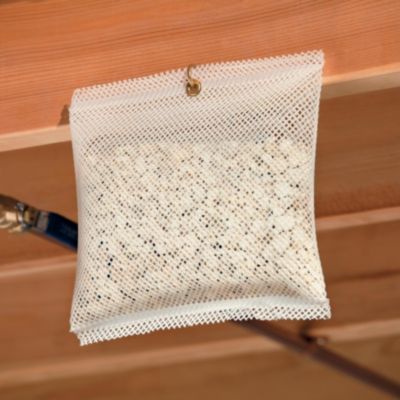 If you only want your pets in the back yard when your home, think about creating a pet door inside a screen door.  This allows you to maintain a barrier between the yard and your home only when you want one, and when you don't, just close the main door! These kits are also fairly easy to install yourself – you just need a screen cutter and screw driver. One thing to keep in mind though is climate.  Do you live in a warm area? Or will having just a screen door between you and the outside drastically effect your homes temperature.  Screens are ideal for sunny weather areas.
Yes, it's possible.  With this option you can retain the heat of your home while also having the ability to block the doggy door off with the front screen.  Unfortunately, glass cannot be as easily altered as screen.  In order to install one of these you will need to replace one of the glass doors with a panel that already has a pet door installed.
It's fairly common that a home would have a window close to the floor.  Many times these will be situated around a door frame, or near a deck.  This can be a more affordable way to install a pet door as you don't need to buy quite as large of a panel as you would for a door.
Wood Dog Door
A saw, a screwdriver, and a standard pet door is all you need to transform this entryway.  Measure out the size of the doggy door, cut around it, put it in, when it's flush with the door fasten it in with screws.  That's all you have to do.  It's fairly DIY, and if you're looking for extra protection, you can purchase an electric pet door that has the option to lock so you can make your home more secure.
A storm door with a pet door is going to be fairly similar to installing one in a wood door.  The main thing you want to keep in mind when adding a doggy door to something as heavy duty as a storm door is weather.
Not just any pet door will suffice in this situation, you're going to want a storm dog door that prevents drafts, and something that can be locked and sealed.  Altering a door built for extreme weather necessitates buying a more durable pet door – otherwise you're defeating the purpose.
Need Help Installing?
Whatever your pet door needs, we can find a solution.  Help your furry friends enjoy the warm weather to come!
For assistance installing a doggy door, or for a free quote, call 866-FIX-MY-HOME.